Posts tagged
Oracle
Oracle is quietly becoming a cloud giant
Its cloud business is now half the size of Salesforce, and the gap is closing quickly.
One of the drawbacks to the Christmas season is that good stories slip by and no one covers them until much later, if at all. Such was the case with Oracle's third quarter earnings, released on December 17. By that point, not many people were paying attention (tip of the hat to Forbes for first noticing it) to anything except shopping lists, but what Oracle had to say was significant.
Oracle is pulling off a minor miracle. It is adapting to and adopting a whole new technology and business model that should, in theory, be completely contrary and contradictory to its current model. One of the subtheories of Geoffrey Moore's business bible, Crossing the Chasm, is that companies established in one old industry are often unable to change with the times when their market shifts. As a result, they are often left behind or forced to go through a painful reinvention.
On paper, that should be the case for Oracle. It's firmly wedded to on-premises software, has a decidedly 1980s-90s business model of licenses rather than subscriptions, and its leader is 70 years old in an insanely ageist industry where no one over 30 can get venture money.
Yet the company is adapting and picking up customers fast. Look at the stats disclosed by Larry Ellison and co-CEOs Mark Hurd and Safra Catz during their earnings call with financial analysts.
Total cloud revenue reached $590 million for the quarter, a 47% increase from the second quarter of last year.
Cloud SaaS and PaaS revenue of $364 million, up 41% from last year and more than double last year's growth.
Cloud infrastructure as a service revenue of $155 million, up 62%, although that's due in part to the prior year being comparatively low.
860 new SaaS customers, 230 of which subscribe to more than one set of apps.
Nearly 650 existing customers expanded their cloud services in the quarter.
More than 460 new SaaS customers in Oracle's Customer Experience (CX) business.
250 new SaaS customers in its ERP and Enterprise Performance Management (EPM) business.
230 new customers in Human Capital Management (HCM).
Oracle's Fusion products saw triple-digit growth in both revenue and bookings.
150 new customers in Oracle's four-month-old platform as a service (PaaS) business.
And in a true sign of hell freezing over, the hardware business is growing. It rose 4% year-over-year, with hardware revenue of $717 million and hardware support revenue of $690 million. Much of that came from Exalogic and Big Data appliances. For years, it looked like the old Sun business was going to wither and die on the vine, but it's coming back, too.
Oracle's cloud business is now worth $2 billion at an annualized rate, about half of Salesforce.com's annual income last year. Larry couldn't help but point this out.
"What makes this particularly interesting is that next year Oracle will sell about the same total dollar amount of new SaaS and PaaS business as cloud market leader salesforce.com," Ellison said in the earnings call. "Stay tuned, it's going to be close. We are catching up to them and we are catching up very quickly."
Considering Salesforce reported $2.2 billion in revenue in 2012, $3 billion in 2013, and $4 billion in 2014, it will likely come close to $5 billion this year. However, unlike Oracle, Salesforce is also bleeding money. It has reported significant and growing losses for the last three years. Oracle is very profitable.
Oracle's success story comes down to integration. Its software library is massive from all of its acquisitions. The Oracle database is just a fraction of the story at this point. With all of its integrated applications, from PeopleSoft to the Fusion line, Oracle simply transitioned those apps to the cloud and provided people with a complete, integrated suite. And with the Sun hardware, customers can buy a turnkey solution all in one nice package.
"It's happened in every generation of computing where the end user, the customer, doesn't want to be the integrator of 30 separate applications from 30 separate vendors. No different now, just on the cloud now," Ellison said.
There's much more to it, all detailed nicely in that Forbes story. The bottom line is Oracle is in the process of a reinvention on a scale that rarely happens in this business.
---
Best Microsoft MCTS Certification, Microsoft MCITP Training at certkingdom.com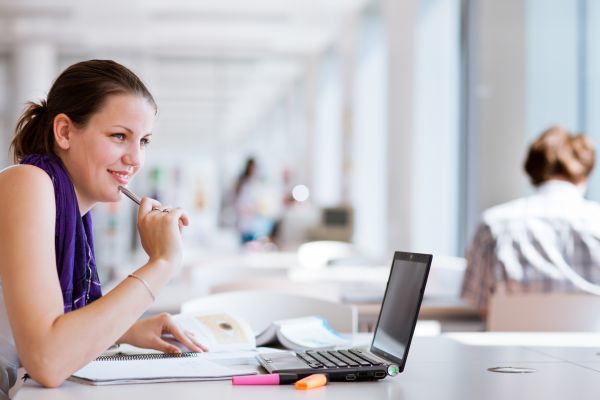 Microsoft cheaper to use than open source software, UK CIO says
British government says every time they compare FOSS to MSFT, Redmond wins.
A UK government CIO says that every time government citizens evaluate open source and Microsoft products, Microsoft products forever come out cheaper in the long run.
Jos Creese, CIO of the Hampshire County Council, told Britain's "Computing" publication that part of the cause is that most staff are already familiar with Microsoft products and that Microsoft has been flexible and more helpful.
"Microsoft has been flexible and obliging in the means we apply their products to progress the action of our frontline services, and this helps to de-risk ongoing cost," he told the publication. "The tip is that the true charge is in the totality cost of ownership and exploitation, not just the license cost."
Creese went on to say he didn't have a particular bias about open source over Microsoft, but proprietary solutions from Microsoft or any other commercial software vendor "need to justify themselves and to work doubly hard to have flexible business models to help us further our aims."
He approved that there are troubles on together sides. In some cases, central government has developed an undue dependence on a few big suppliers, which makes it hard to be confident about getting the best value out of the deal.
On the other hand, he is leery of depending on a small firm, and Red Hat aside, there aren't that many large, economically hard firms in open source like Oracle, SAP, and Microsoft. Smaller firms often offer the greatest innovation, but there is a risk in agreeing to a significant deal with a smaller player.
"There's a huge dependency for a large organization using a small organization. [You need] to be mindful of the risk that they can't handle the scale and complexity, or that the product may need adaptation to work with our infrastructure," said Creese.
I've heard this argue before. Open source is cheaper in gaining costs not easy to support over the long run. Part of it is FOSS's DIY ethos, and bless you guys for being able to debug and recompile a complete app or distro of Linux, but not everyone is that smart.
The extra problem is the lack of support from vendors or third parties. IBM has done what no one else has the power to do. 20 after Linus first tossed his creation on the Internet for all to use, we still don't have an open source equivalent to Microsoft or Oracle. Don't say that's a good thing because that's only seeing it from one side. Business users will demand support levels that FOSS vendors can't provide. That's why we have yet to see an open source Oracle.
The part that saddens me is that reading Creese's interview makes it clear he has more of a clue about technology than pretty much anyone we have in office on this side of the pond.


Best Microsoft MCTS Certification, Microsoft MCP Training at certkingdom.com
Larry Page criticized both companies in response to questions at Google I/O, just after lamenting negativity in the tech industry
Microsoft has responded to a high-profile put-down by Google CEO Larry Page, but Oracle, at least for now, won't be drawn into a public fight with the executive.
Page criticized Microsoft and Oracle in response to questions after his keynote speech at Google's I/O developer conference in San Francisco Wednesday. Microsoft came under fire about instant messaging interoperability, while Oracle was singled out over Java.
Larry Page makes a surprise appearance at Google I/O.
"We've kind of had an offer forever that we'll interoperate on instant messaging," he said in response to a question. "I think just this week Microsoft took advantage of that by interoperating with us, but not doing the reverse. Which is really sad, right? And that's not the way to make progress. You need to actually have inter operation, not just people milking off one company for their own benefit."
Microsoft fired back Thursday via an emailed statement: "It's ironic that Larry is lending his voice to the discussion of interoperability considering his company's decision — today — to file a cease and desist order to remove the YouTube app from Windows Phone, let alone the recent decision to make it more difficult for our customers to connect their Gmail accounts to their Windows experience."
When asked about how Oracle's acquisition of Java might affect Android, he said, "I think we've had a difficult relationship with Oracle. Including having to appear in court as a result of it. So I think, again, we'd like to have a cooperative relationship with them, that hasn't seemed possible."
"And I think, again, money is probably more important to them than having any kind of collaboration or things like that. So I think that's been very difficult," he said.
Oracle declined to comment on the remarks.
CEO's criticizing competitors isn't unusual, but Page's comments came shortly after his speech in which he lamented negativity in the technology sector and said it was an inhibitor to growth.
"You know, every story I read about Google, it's kind of us versus some other company, or some stupid thing. And I just don't find that very interesting. We should be building great things that don't exist. Right? Being negative is not how we make progress," he said in the speech.
Page's comment on negativity got a round of applause from his audience — around 6,000 of the company's developers — but the Microsoft and Oracle comments that followed seemed guaranteed to generate just the kind of coverage he finds so uninteresting.
---
Best Microsoft MCTS Certification, Microsoft MCITP Training at certkingdom.com