Posts tagged
Office
Rival's 'Continuity' feature would make a useful addition to Office on iOS and OS X, says analyst
There's no good reason why Microsoft can't adopt Apple's "Handoff" technology in its iOS and OS X Office apps, an analyst said today.
"Office would be more useful if they did," said Wes Miller, an analyst with Directions on Microsoft. "I don't see a good reason not to."
Handoff, part of "Continuity," a term that describes several new features slated to ship in iOS 8 and OS X Yosemite this fall, lets users begin an activity — writing an email, browsing the Web, creating a document — and then resume it on another device. The feature relies on Bluetooth-powered proximity awareness to recognize Apple devices registered to the same iCloud account. Once that ad hoc recognition takes place, users can hand off in-progress tasks.
Apple will support Handoff on many of its own iOS apps and OS X applications bundled with iOS 8 and Yosemite, including the iWork troika of Pages, Numbers and Keynote. But it will also open up Handoff to third-party developers via several APIs (application programming interfaces), giving them a chance to bake the feature into their own software.
If Microsoft were to add Handoff support to its iOS apps — Office Mobile on the iPhone, Office for iPad on Apple's tablet — and its desktop edition for OS X, a document begun on the iPad could be picked up on a MacBook Air at the point it was left when the two devices neared each other.
But Microsoft already has its own solution to the multi-device problem in Office, said Miller. "With OneDrive, Microsoft has 'document continuity," Miller said. "You can step away from one device and the document is saved in the background. Then you can open it on another device from OneDrive."
There are differences: When Computerworld opened a Word 2013 document on the iPad — the document was last edited on a Windows 8.1 notebook — it was positioned with the cursor at the top, not at the location of the last edit. And neither OneDrive nor Office spawned an on-screen alert that pointed the user to the document-in-progress, as does Apple's Handoff.
Microsoft's desire to support Handoff in Office will largely depend on how the Redmond, Wash. company perceives its rival's requirements. To use Handoff, an Apple device owner must have an iCloud ID, and be signed into that account on all hardware meant for content forwarding. (That's how Handoff recognizes the devices owned by an individual.)
Naturally, Microsoft pushes its own identity system for accessing its services, ranging from Office 365 and OneDrive to Outlook.com and Skype.
There should be no concern in Redmond about document storage, even though Apple makes it much easier for developers who use iCloud as their apps' document repositories. iCloud is not a requirement — as Microsoft's own Office for iPad demonstrated — and Microsoft can continue to rely on OneDrive as Office's default online storage service. There were no other obvious barriers in the limited amount of documentation that Apple's published on the technology.
Microsoft would likely benefit in the public perception arena — or the subset composed of Mac, iPhone and iPad owners — said Miller. When Microsoft took nine months after Apple debuted a full-screen mode to add the feature to Office's applications, some customers criticized the firm for not putting its shoulder behind the OS X wheel. By jumping on Handoff, Microsoft would shut up those critics.
The move would also let the company again demonstrate that it's in the game with all players, not just those inside its own ecosystem, a point CEO Satya Nadella has made numerous times — notably when he introduced Office for iPad — since his February promotion. "They're more open to being open," said Miller, citing the new regime's viewpoint as another factor that could tip the debate.
Miller expected Handoff to debut in Office, if it does at all, when Microsoft launches the next edition for the Mac. "I'd expect Office 365 to pick it up automatically, but I wouldn't expect it on the Mac side until the back-to-school timeframe," said Miller.
Microsoft would also have to revise Office for iPad and the iPhone version of Office Mobile, and if it decided to support Handoff between native and Web-based apps, modify the free online editions of Word, Excel, PowerPoint and OneNote.
---


Best Microsoft MCTS Training – Microsoft MCITP Training at Certkingdom.com
Which SaaS vendor just passed the billion-dollar mark? Microsoft
Office 365 seems to be catching on.
Despite a lot of confusion around how it works, it seems Microsoft's SaaS version of the flagship Office suite has pretty quickly grown into a billion-dollar business. According to the most recent financials from Redmond, Office 365 is now on a billion dollar run rate and continuing to grow at a brisk pace.
For those who have been quick to throw dirt on Microsoft's still warm body, Q3 showed the company exceeding $20 billion in revenue and $6 billion in profits. This at a time when everyone laments the drop in PC sales. Most companies would give away their CEO's children to have those kinds of numbers.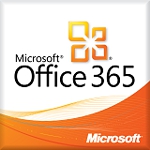 Truth be told, $1 billion, in terms of the total revenue, suggests that Microsoft Office is not a major piece of the pie. The division that makes up Office did more than $6 billion this quarter alone, for instance. That being said, the billion-dollar mark is a watershed for this new way to consume Office, and shows Microsoft's muscle in competing with other online productivity suites like Google Drive. From the briefings, it seems all of Microsoft's cloud-based businesses, including the Azure Cloud, Xbox Live and Office 365, are doing pretty well.
Another factor that was discussed around the earnings is that many of the Office 365 seats are coming from large enterprise accounts. About 25% of enterprise customers are using at least some Office 365 seats. Also, many of the Office 365 seats are the higher-cost, premium versions, which translates to higher revenue and profit for Microsoft. This bodes well for Microsoft as more and more attention and revenue shifts to the cloud.
All in all, Office 365 has grown about 500% in just one year. Of course, maintaining that sort of growth rate over the course of the next couple of years will be difficult, if not impossible. But it is clear that Microsoft has used its cash cow productivity suite to give itself an anchor in the cloud/SaaS business landscape.
Microsoft has also made Office 365 more channel-friendly, allowing VARs and MSPs to bill customers directly via Office 365 portal. Putting Office 365 into the hands of Microsoft's sizeable and powerful channel is a surefire way to increase its sales.
As I have written before, I use Office 365 for Home, which allows me to put it on five computers in the house. The only thing missing for me is if I could run it on Android tablets. But at $9.95 a month with 25GB of Skydrive and Skype minutes included, I think it is an excellent value.
Some of the initial confusion that held back earlier adoption of Office 365 is that many people didn't realize that the applications are installed on the machine. You can access web-based versions of the apps on guest computers, but on your own computers there is little difference between the SaaS-based and traditional versions.
So maybe the old dog can learn new tricks. Good for Microsoft, if it has been able to adopt the new SaaS-based methods. Now, for their next trick, let's see if they could only sell more Windows 8 phones and tablets.
---
Best Microsoft MCTS Certification, Microsoft MCITP Training at certkingdom.com